Welcome to the Sussex Biodiversity Record Centre

We are recruiting for a Biodiversity Data Officer! Click here for more information.
How SxBRC is operating during the coronavirus outbreak


SxBRC staff are working at home for the foreseeable future. We have put systems in place to enable us to continue delivering the full range of SxBRC services, but some systems are running slower than they normally would. If you need to contact SxBRC, please send us an email. You can find all our email addresses on the team page. Our telephone system is not set up to work remotely, so we would ask that you don't phone.

Click here to access the NBN web page that collates published guidance from a number of organisations in respect of biological recording and survey work during COVID‑19 restrictions.
Welcome to the website of the Sussex Biodiversity Record Centre, one of the many local environmental record centres situated around the UK. We provide environmental information services encompassing biodiversity, geodiversity and other aspects of Sussex's natural capital. We cover the two counties of East and West Sussex, including Brighton & Hove, in South East England. We are a small but dedicated team of environmental data managers, naturalists and IT specialists.
The Sussex Biodiversity Record Centre is managed as a partnership project, hosted by the Sussex Wildlife Trust. Our partners include local planning authorities, government agencies, conservation bodies and other organisations which need access to up-to-date biodiversity information, such as water companies.
Sussex has a vibrant and energetic biological recording community with many independent recording groups and societies. By strengthening relationships with these groups, and the wider network of naturalists, ecologists and recording schemes active in Sussex, the Record Centre facilitates sharing of ever-greater amounts of biodiversity data.
Latest news
Adastra 2020
7 January 2021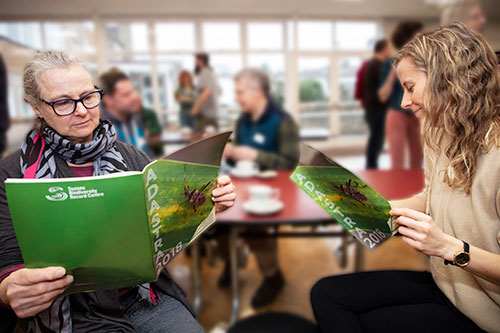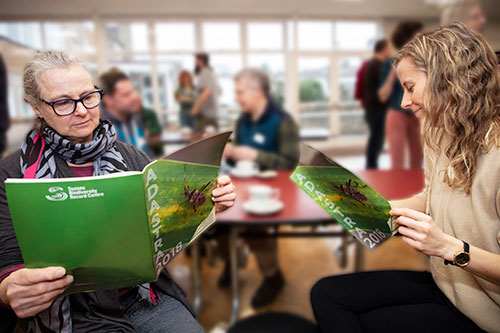 SxBRC made the decision last year that the annual Sussex Biological Recorders' Seminar would not take place in February 2021. The nature of the event means that we don't feel we could offer a suitable online or reduced capacity alternative, and we felt that if we couldn't deliver the same kind of event then we would rather invest our time usually spent organising the seminar in other ways to connect the Sussex biological recording community. However, we are pleased to announce that the Sussex biological recording community's annual review of recording in Sussex, will be available in February. As usual, the publication will be free to access online on the SxBRC website alongside all previous editions. For those of you that enjoy a printed copy, you can pre-order one to be posted to your door in February for £4 including p&p via the Sussex Wildlife Trust shop.