Share data
All wildlife sightings are important and we encourage everyone to submit their records. We are interested in all records, from rarer species to help aid conservation efforts to the more widespread species. All records can be useful for mapping the distributions of species both locally and nationally, understanding species' ecology, and for detecting trends.
In order to create a useful record that we are able to import into our database, please make sure that the following essential bits of information are included when recording wildlife:
Species name give the scientific name if you can, or the standard common name
Abundance the number of individuals seen. Ideally the measurement of abundance should also include the sex and age (or life stage) of the species being recorded e.g. 2 Adult Female (Orange-tips) or 1 Troop (Spangle Waxcap)
Location name
UK national grid reference (ideally 6 figure or greater) e.g. TQ294246.
Date ideally this would be an exact date, however the month and year or a date range, is sufficient.
Recorder's name provide your full name and contact details; this helps us distinguish between different recorders and enables us to check details if necessary.
Any other details such as whether it was a female, an egg, if it was flying or feeding, how many there were etc.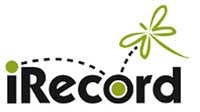 Once you have all this information you can easily submit your records.
Submit your records
SxBRC shares data with almost all of the recording groups in Sussex, so if you send your records to them we will, in due course and after they have been verified, get them too. Likewise, if you send your records to us we will pass them to the recording groups for verification and input into their datasets. This relationship helps ensure that the records we hold are as accurate as possible
The best way to send us records is via iRecord which is a free, easy-to-use online recording website. Records that you enter into iRecord are immediately available for us to download. What's more, they're available to view by the wider community through the site, making it an ideal way to share and explore wildlife sightings.
Alternatives to iRecord
If you prefer not to use an online recording tool there are a number of alternatives you can choose from:
Excel spreadsheets [download example template]

CSV format text files

Recorder (versions 3, 2002 and 6) export

MapMate export

Paper based records, sent in via post
If you have records in a format not mentioned above, please contact us to discuss as we will most probably be able to work out a solution.