February, 2018's species of the month: Brown Hairstreak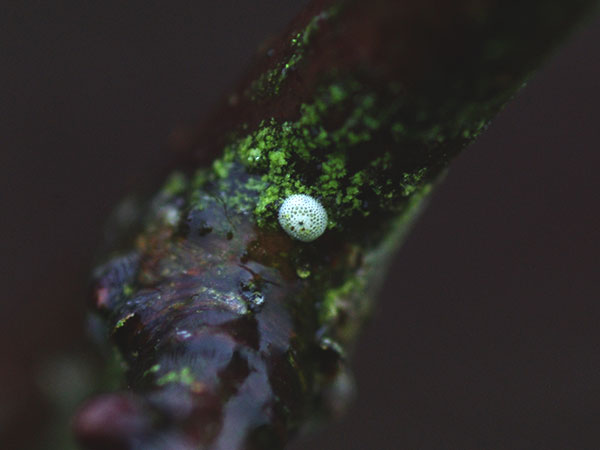 Brown Hairstreak egg photographed at Woods Mill in January 2018
Now is the perfect time to search Blackthorn hedges for Brown Hairstreak eggs. We have more records of the eggs of this rare and elusive species in our database than we have for adults. They're quite easy to spot once you get your eye-in, brilliant white and pin-point size, they look like microscopic sea urchins when seen through a hand lens.
The female butterfly lays her eggs singly in the axil of the thorn and stem on scrubby Blackthorn bushes. They will usually be found no more than 1.5 m above the ground. It would seem that the butterflies are only interested in plants growing on Wealden Clay soils and to a lesser extent the Upper Greensand and Chalk formations. This geological preference limits the eastern extent of its distribution, Plumpton station being its most easterly outpost in Sussex.
Previous species of the month:
Every month it is our aim to highlight a species that is "in-season" and, although not necessarily rare or difficult to identify, has been highlighted by our local recording groups as being somewhat under-recorded and for which new records would therefore be welcomed.
If you or your recording group are aware of species such as this then please contact Bob Foreman.