Welcome to the Sussex Biodiversity Record Centre
How SxBRC is operating during the coronavirus outbreak


SxBRC staff are working at home for the foreseeable future. We have put systems in place to enable us to continue delivering the full range of SxBRC services, but some systems are running slower than they normally would. If you need to contact SxBRC, please send us an email. You can find all our email addresses on the team page. Our telephone system is not set up to work remotely, so we would ask that you don't phone.

Click here to access the NBN web page that collates published guidance from a number of organisations in respect of biological recording and survey work during COVID‑19 restrictions.
Welcome to the website of the Sussex Biodiversity Record Centre, one of the many local environmental record centres situated around the UK. We provide environmental information services encompassing biodiversity, geodiversity and other aspects of Sussex's natural capital. We cover the two counties of East and West Sussex, including Brighton & Hove, in South East England. We are a small but dedicated team of environmental data managers, naturalists and IT specialists.
The Sussex Biodiversity Record Centre is managed as a partnership project, hosted by the Sussex Wildlife Trust. Our partners include local planning authorities, government agencies, conservation bodies and other organisations which need access to up-to-date biodiversity information, such as water companies.
Sussex has a vibrant and energetic biological recording community with many independent recording groups and societies. By strengthening relationships with these groups, and the wider network of naturalists, ecologists and recording schemes active in Sussex, the Record Centre facilitates sharing of ever-greater amounts of biodiversity data.
Latest news
Brighton Shore Fauna
3 June 2021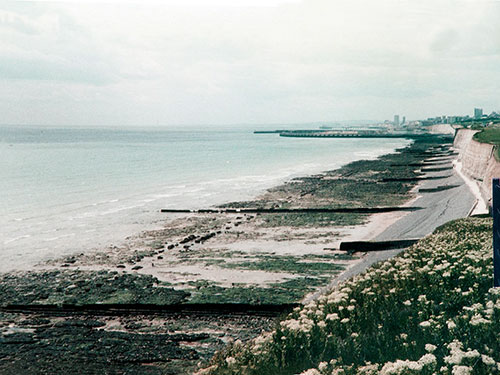 Ovingdean Gap covering the shore along Roedean to the marina east breakwater
Photo: D. Ventham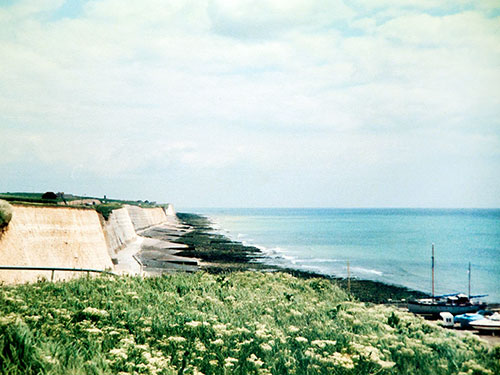 Roedean access slope with marina boatyard in foreground
Photo: D. Ventham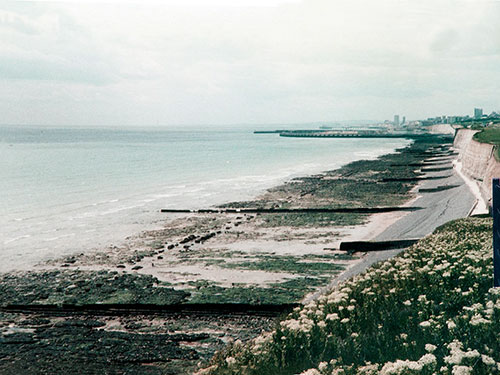 Ovingdean Gap covering the shore along Roedean to the marina east breakwater
Photo: D. Ventham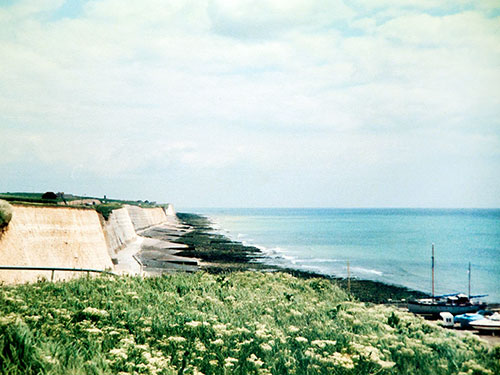 Roedean access slope with marina boatyard in foreground
Photo: D. Ventham
During lockdown, David Ventham set himself the project of updating the nomenclature of his comprehensive shore fauna monitoring project, which took place in 1981-1985 along the Roedean and Kemp Town coast, Brighton. The original reports were undertaken while David was working for the Nature Conservancy Council in 1990 and English Nature, south-east region, in 1992. The present work is a combination of the two, with classification and nomenclature updated to 2020.
The finished report, The shore fauna of Brighton, East Sussex (eastern English Channel): records 1981-1985 (updated classification and nomenclature) is now available to access via SxBRC's publications page.
The harpacticoid copepod fauna of Sussex had not been investigated prior to this work, which then compelled David to undertake a 6-year project resulting in Harpacticoid copepods from the Sussex coast (eastern English Channel): records 1992-1997 published by the Booth Museum 2011 (available to download from our website) A large collection of Sussex harpacticoids, including first British records and species new to science, is deposited in the Natural History Museum, London.
Many thanks to David for getting in touch to share his work, if you have completed your own lockdown project, let us know!